You just have to love social media – the weather was stormy and ugly yesterday and my student and I decided that it was no good for a flight lesson we had scheduled. We discussed and cancelled the lesson.
Later, on Facebook, I saw she had posted this: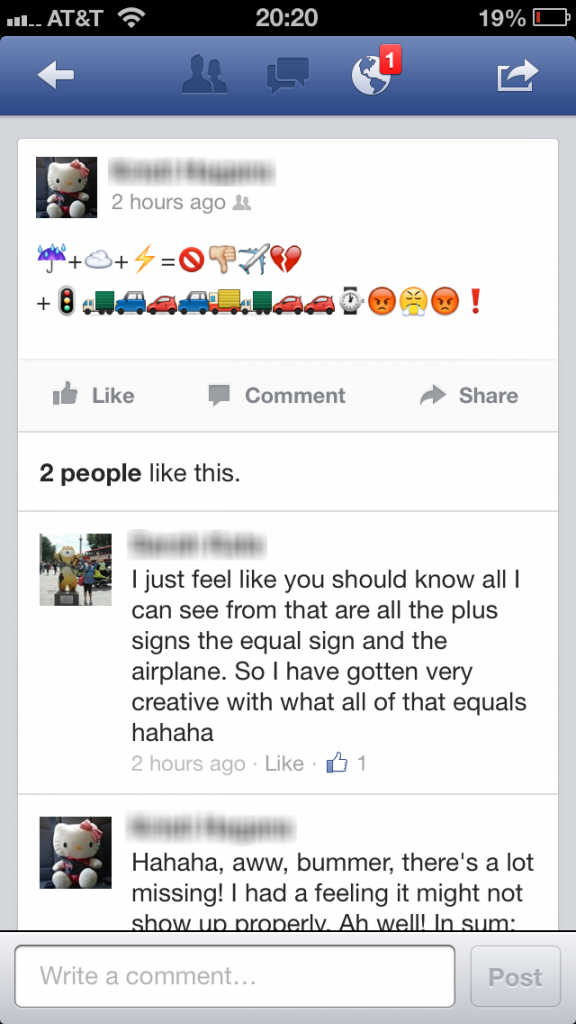 I felt the very same way!
Tailwinds,
Andrew