This is installment eight of the Blogging in Formation Series, a monthly series where six big-time aviation bloggers put their heads (and blogs) together and post about the same topic, each in their own special way.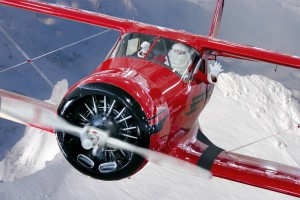 Enter the Holiday season, 2013.
We Formation Bloggers have decided to post about what we would like to see under our aviation Christmas Tree, and with that in mind, I immediately started to think of all the "things" that I would love to have to make my flying safer, easier, and more enjoyable.
Things like:
But as my wife and I were driving to North Carolina (yes – driving. Like on the road.), I was talking about this post and wondering what I should write about, and she asked me what *I* wanted under *my* "aviation Christmas tree.
And my answer was "my CFII rating." And I realized that I really don't want or need more aviation "stuff." Not that I would complain if Santa brought me a Dual XGPS190 GPS + ADS-B Weather Receiver, but what I *really* want, nobody can *give* me. I have to go get it myself. I have to make time and stay motivated and learn and practice and take the risk and spend the money to reach my goal.
So since this post is a bit of a letdown (can't really wrap up a passing CFII knowledge test
score, can you?), I've decided to speak for the General Aviation industry and tell you what GA wants under *it's* aviation Christmas tree: donations!
There are many worthy aviation non-profits, and what I think all of us in aviation would like is for each of the readers of this Blogging in Formation series post to do is find one that speaks to you, and give a little. Or a lot. Whatever you can. Here are some ideas:
Or simply join AOPA or EAA or the Ninety-Nines or Women in Aviation International or Whirly-Girls or NBAA if you're not already a member.
And I'll throw in one last thing: you may have noticed the many links to aviation products above. Most of those links (not all) are affiliate links, meaning Smart Flight Training gets a portion of each sale, at no extra cost to you. These links can help support Smart Flight Training, and can allow me to flight instruct more, and "work" less. That said, Smart Flight Training has, up to this point, made exactly zero dollars. And that's perfectly fine. But if you choose to use the above affiliate links and purchase items that give Smart Flight Training a "cut," I will donate every penny made for the month of December, 2013, to one of the above charities.
I'll even let you choose the charity. If you purchase a product through one of the above links (you don't have to buy the product linked to – just use the link to go to the site and purchase anything on that site), leave a comment on this post or send me a message through the "contact us" form, or even leave me a voicemail using the link on the right side of the page telling me what you bought and which charity above you want me to donate to. Whichever one gets the most "votes" will get the dollars.
I thought this was fitting, since this post goes up on "Giving Tuesday," and also since Christmas (or the holiday of your choosing) should be about the giving, not about the buying.
I sincerely hope that you all have a great holiday, and that you get to spend time with your families (including your aviation family – I know I enjoy each month I get to spend virtually with my Blogging in Formation family and friends).
Tailwinds,
Andrew
P.S. Don't forget to check out the other "Blogging in Formation" bloggers in the series:
Dec. 1: iFLYblog – Brent Owens
Dec. 2: Airplanista – Dan Pimentel
Dec. 3: Smart Flight Training – Andrew Hartley
Dec. 4: Flight to Success – Karlene Petitt
Dec. 5: House of Rapp – Ron Rapp
Dec. 6: Adventures of Cap'n Aux – Eric Auxier
Series eight runs from December 1 – 6, 2013
---
Andrew Hartley is a certificated flight instructor and commercial pilot in Columbus, Ohio. His favorite shape is the vicious circle. His least favorite is the death spiral. He's very glad you're here.